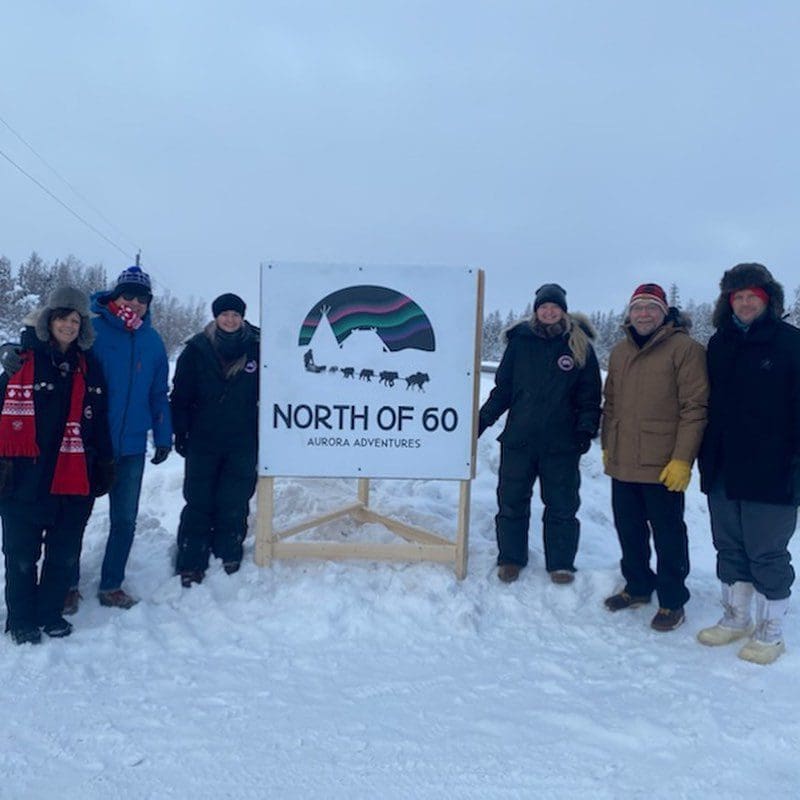 Meet the Aurora Adventures Team
North of 60 Aurora Adventures is a proudly-owned family business. We want to keep the cultural traditions and teachings that we have learned from our grandparents, so we decided to share it with others in an enjoyable way. Through our dog sledding and northern lights tours, we aim to promote respect for our culture and share the survival ways of people living in the cold subarctic areas.

We want to make sure that your experience is fun and safe. Our team ensures that we protect and promote the tradition and culture of our ancestors with our enjoyable outdoor activities.

As locals of Yellowknife, NT, we have extensive knowledge of the area. Our team will guide you throughout the outdoor activities, so you can be safe while having fun. Your adventure will also be educational because you will learn the traditions and culture of our ancestors from us.
Ready for an unforgetable tour?
Join us at North of 60 Aurora Adventures